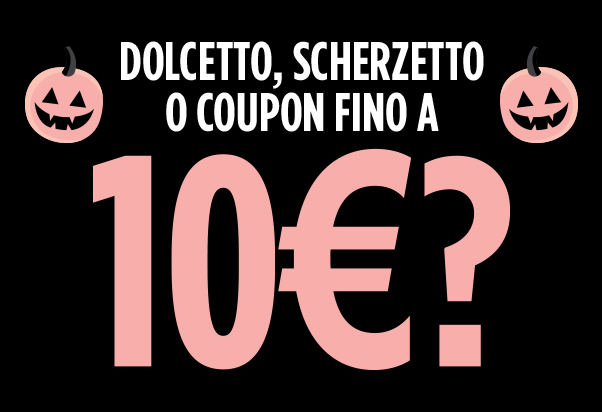 Tally Weijl: Halloween coupon.
Discount coupons by the new promotion.
​Halloween is closer and closer so Tally Weijl offers you a new promo: thanks to your purchases you receive a € 10 coupon. Come in store and find out all the details, you have time until October 31st. We are looking forward to seeing you at Ground Floor.