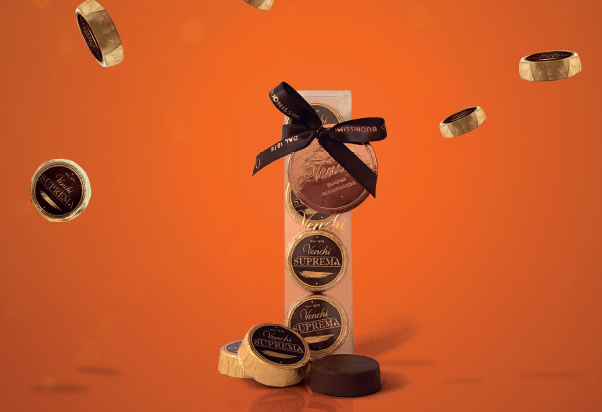 Venchi: Suprema, new delight.
Chocolate cream and pralines.
​Suprema, a milk chocolate and hazelnuts cream, is an exclusive speciality of Venchi. It is enriched with olive oil. Treat yourself with a moment of pleasure: buy Suprema and enjoy the new pralines: until November 20th they cost just € 3,50. We are looking forward to seeing you at the Ground Floor.